100% Pure Vermicompost
In a world where natural resources are overexploited and where our link to nature is increasingly lost, we believe it is essential to re-establish a responsible relationship with the Earth. We do not just want to brandish the words "sustainable" and "eco-responsible" but to truly act, by giving back to nature.
Shop Now
Learn More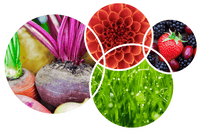 I'm proud of my garden!

I'm part of a community garden and I'm very proud to have the best garden in the whole group ever since I started using Biocompost worm castings.